How to Drive Business with Google Using
Ad Spend
| Digital Marketing Agency in Phoenix, Qapital Consulting
Recent reports show the first page of Google search results gets as much as 92% of clicks. If your business isn't there, you might not be seen. 

Of the 3.5 billion Google searches made each day, nearly 2 billion are done on mobile devices. This is critical, as over 70% do not result in a click on any website! Why? Because people find the information they seek on Answer Boxes and Google My Business (GMB/Map) listings first. 

Here's an example: Let's say you're with a group of friends, and you're trying to figure out what to do for dinner. After debating on what kind of food you want, you settle on pizza. 

You pull up Google to find a place, and this is how it most likely goes down. 
Think about it: The last time you looked for a service or business near you, did you visit a website? Or did you first window-shop through Google My Business (GMB) listings as seen here, look at a map, read reviews, click to call, or view store hours directly on the search result? 

As more and more consumers are relying upon GMB listings to make buying decisions, we must get our businesses optimized there to be in the running. 

But how we do that? 

Google ads are another cost you don't want to pile onto your business. Here are 8 tips to help you get your business seen in Google search results and tailor your GMB listing for more conversions—using $0 Google ad spend. 
6 ways to increase business visibility on Google without spending $$
1. Complete your GMB listing
GMB listings present relevant information to potential customers in a user-friendly, familiar way. Don't make customers work for their meals. Providing as much helpful information as you can on your listing can create a positive, easy experience for them.

A complete GMB listing can then turn passive searchers into active customers.

Beyond completing your listing, it must be optimized for better results, increased business visibility, and higher conversion rates. Hiring a digital marketing agency in Phoenix with GMB services could make it that much easier for you.
2. Be proximate to the searcher
Google search results factor in a user's current location to provide them the most personal results. It's crucial that you have a correct address and location on your GMB listing to increase business visibility and help you rank higher for nearby customers (this can't be faked… I'm not embarrassed to say we've tried).
Think of Google Posts as a social media post, short blog post, or advertisement but served to your audience at the exact moment they're ready to make a decision.

Creating relevant, professional, 80+ word posts paired with a quality image for your GMB listing can again provide necessary information to your customer at just the time they need it. This can make your business stand out among the nearby competitors.

You might be unfamiliar with GMB listings or not have time to create regular posts. Teaming up with a digital marketing agency in Phoenix with GMB listing services could give you the high-quality posts you need so you can use your time and energy (as a business owner, we know you might not have much to spare) elsewhere.
4. Have accurate listing data (not just on Google!)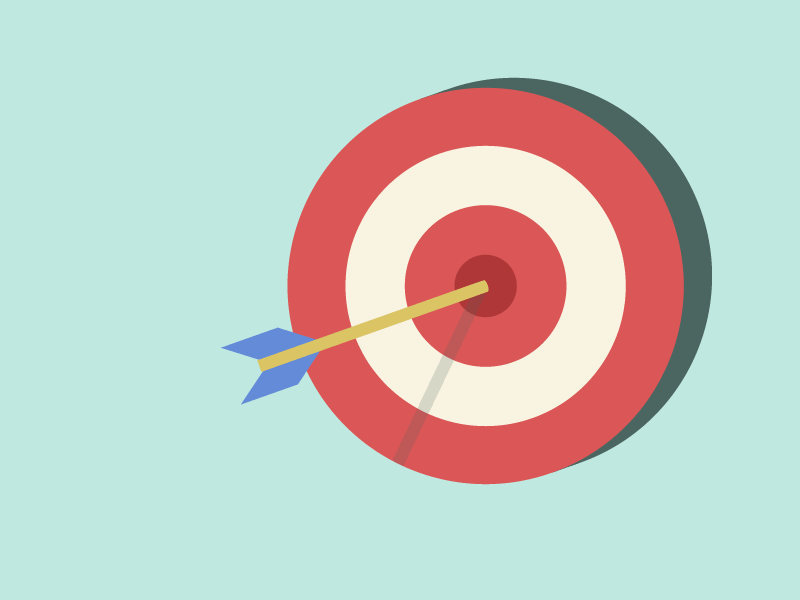 One survey shows that 73% of customers lose trust in a business if they have inaccurate information on their local business listing.

Be the brand that customers can trust with their time and money. The last thing you want is for them to choose your business but be led to the wrong phone number, address, or pricing information.

In addition to optimizing your listing on Google, it's vital your company details are accurate on the rest of the Internet on places such as Apple Maps and Bing.
5. Frequent photo engagement
It can be difficult to establish trust between you and your customer online before they have the chance to step foot in your store.

Adding high-quality photos of your store, products, and/or services at least once a month can allow customers to trust your brand and feel more comfortable investing in you. Show off your business by letting pictures speak for themselves.
 
This might sound just another thing you need to juggle on top of running a business. Partnering with a digital marketing agency in Phoenix can get rid of the hassle while increasing business visibility and improving your online presence.
6. Receive quality and quantity reviews
Think about the last time you bought a product or service. How many reviews did you read before making the decision? Well, the average consumer spends 13.75 minutes doing so.

In the sea of competitors, be the brand consumers can trust. People trust what others have to say about your company more than what you advertise about it. Having enough quality and quantity reviews can offer a sense of legitimacy and trust in your brand and boost your SEO. 
Responding to reviews shows that you value your customers and the feedback that they leave about your business…high-quality, positive reviews from your customers will improve your business's visibility and increase the likelihood that a potential customer will visit your location.
It's important to reply to positive and negative reviews to show your customers you care, right wrongs, and advance your SEO.
It takes extra time and care to connect with customers this way. A digital marketing agency in Phoenix with GMB listing services could take care of this for you by replying with your desired tone and direction.
8. Create, monitor, and respond to Q&As
Q&As are quickly becoming the go-to resource for potential clients to locate information about your business. To utilize this, you need to create an initial set of questions and answers through Google. As well, it's important to respond to any questions your potential customers have about your business to ensure they feel taken care of and are presented helpful information as they make buying decisions.
Why you should hire a digital marketing agency to optimize your GMB listing
Whether you're a dentist, restaurant, or mechanic, you can scale your business online, show up in Google, and see results within 2 to 4 weeks — without a dime spent on ads.

Let our US-based team increase business visibility by
Creating/optimizing your GMB listing description
Completing all available attribute/service/booking options
Ensuring the data is accurate
Creating and publishing professionally written, 80+ word Google Posts paired with a high-quality image each week
Taking care of photo engagement and uploads 
Responding to positive and negative reviews under your guidance
Creating, monitoring, and answering Q&As
Qapital Consulting - Digital Marketing Agency in Phoenix